Auction Information
Tractor - Mowers - Furniture - Primitives
Sun Oct 08, 2023 - 02:00PM
601 E. St. Rd. 124, Monroe, IN Click to Map
The Steffen Group
E-mail Auctioneer
Auctioneer's Web Site
Auctioneer ID#: 8683
Phone: 260-426-0633
License: au19600168
Outstanding Online Personal Property Auction
Tractor - Mowers - Antique & Modern Furniture - Primitives
Online Bidding Open October 1st - October 8th - First Lot Ending at 2:00 PM
---

Owner:

The Estate of Robert Isch |

Sale Manager:

Pat Carter |

Contact:

260-426-0633

---
ONLINE ONLY AUCTION

DON'T MISS OUT ON THIS OUTSTANDING ON-LNE PERSONAL PROPERTY AUCTION

Online Bidding
ONLINE BIDDING LINK: https://steffengrp.hibid.com/catalog/485232/isch-personal-property-auction

The auction will be held online. The preview and Pickup location is 601 E. St. Rd. 124, Monroe, IN 46772

Pickup Date & Time: Monday, October 9th from 2:00 PM to 6:00 PM
Auction Inspection
1978 White 2-50 Field Boss Diesel Tractor - 2015 Ex-Mark Laser-Z Zero Turn Riding Lawn Mower - 2002 Simplicity Landlord DLX Riding Lawn Mower - 2006 Simplicity Legacy XL Riding Lawn Mower - Single Axle Utility Trailer - Tandem Axle Trailer
1978 White 2-50 Field Boss Diesel Tractor w/1730 QA Front Mount Hyd. Loader, Wide Front End, 540 Live PTO, 3-Pt. Hitch, Hour Meter Reads 2735-Hrs., Goodyear Front Tires 6.50-16, Firestone Rear Tires 14.9-28, Hydraulics Work Great, Oil Change Recently (Well Maintained Tractor).

2015 Ex-Mark Lazer-Z S-Series Zero Turn Riding Lawn Mower w/60" Deck, Kohler Gas Engine, New Belt, Extra Blades, Jack, (Very Strict Maintenance Schedule - Changed Transmission Fluid and all Filters Recently).

2002 Simplicity Landlord DLX Hydrostatic Riding Lawn Mower w/50" Deck, Power Steering, Automatic Controlled Traction, 20-Hp. Briggs and Stratton Gas Engine, Hour Meter Reads 1373-Hrs.

2006 Simplicity Legacy XL Hydrostatic Riding Lawn Mower w/60" Deck, Power Steering, Automatic Controlled Traction, 27-Hp. Kohler Gas Engine, Front PTO Equipped For Attachments, Hour Meter Reads 484-Hrs.

Single Axle Utility Trailer w/Wench, Ramps & Jack - 76" x 52".

Tandem Axle Trailer w/Wood Side Boards - 6'x 8'10".


---
14' Hay Wagon - Sub-Soiler - Oliver 3-Bottom Plow - Winco Generator - Tank Chain - Lawn and Garden - Tools
14' Wood Hay Wagon; Oliver 3-Bottom 3-Pt. Plow; Sub-Soiler; Winco Generator, Compact PTO, Runs Great; 48" Heavy Duty Lawn Roller; E-Z Vac Lawn Vacuum w/5.5-Hp. Honda GX-160 Gas Engine. Heavy Duty Frame Basketball Goal; Wooden Step Ladders; Wooden 40' Extension Ladder; Vintage Wheelbarrow; Single Cultivator; Vintage Fence Stretcher; Furnace Fan; 2-Window Air Conditioners; Assorted Tools & Vintage Tools; Reel Type Mower; Aluminum Ramps; 40" Aluminum Extension Ladder; Lawn & Garden Tools; Tank Chain from (Camp LeJume).

---
Antique and Modern Furniture
Antique Furniture:
Outstand Oak 1-Pc. Very Unusual Antique Buffet w/Beveled Glass Mirror & Curved Glass Doors; 7-Pc. Antique Oak Dining Table w/6-Matching Chairs & 4-Extension Boards; 1-Pc. Antique Walnut Wardrobe w/Shelves; Walnut & Uph. Antique Arm Chair; Vintage Floor Lamps; Oak Commode;1-pc. Oak Antique Foyer Stand w/Marble Top & Hat/Coat Hangers; Walnut Frame Uph. Bench; Maple 3/4 Size Acorn Deco. Rope Bed w/Spring; Cane Seat Oak Side Chair; Maple Empire Style 6-Drawer Chest; Maple End Table w/1-Drawer; Antique Full Size Bed w/Stencil Floral Deco. Headboard w/Mattress & Box Spring; Antique 5-Drawer Chest w/Stencil Floral Deco.; Antique Organ Stool w/Ball & Claw Feet; Blonde Finish Dresser w/Mirror; Blonde Finish Hardboard (Only); Blonde Finish 5-Drawer Chest; Oak Plate & Whatnot Shelving; Raided Slatted Top Trunk; Birdseye Maple Sewing Rocker; Antique Oak Wall Mount Mirror w/Coat & Hat Hangers.

Modern Furniture:
Clauser Furniture "Huntington House" 2-Cushion Uph. Sofa (Neutral Earth-Tone Color Uph.) Very Clean; Oak Entertainment Center; Suede La-Z-Boy Recliner; Queen Anne Style Uph. Wingback Chair; 3-Cushion Uph. Sofa (Neutral Color Uph.); Floral Up. Arm Chair w/Matching Ottoman; Burgundy Uph. Button Back Arm Chair; 3-Pc. Rod Iron Patio Set.

---
Antiques - Primitives - Glassware - Collectibles
Waterbury Antique Oak Kitchen Clock; Oak Clock Shelf; Beautiful Cranberry Thumb Print Electrified Parlor Lamp w/Lady Figure; Grey Granite Coffee Pot; Flat Irons; Assorted Crocks; Oak Wall Mount Medicine Cabinet w/Beveled Glass Mirror; 4-White Painted Porch Post; Childs's Snow Sled; 5-Gal. Milk Can; Gerber's Grade "A" Dairy Milk Box; Assorted Iron Skillets; Child's Radio Flyer Wagon; Collection of Marbles; Vintage Hankies; Vintage Compacts; ; Hull Vase; Royal Haeger Pottery; Shirley Temple Records & Books; Hollow Stem Oil Lamp; Milk Glass Oil Lamp; Box of Assorted Baskets; Walnut Sewing/Knitting Cabinet; Vintage Quilts (1-Postage Stamp Pattern); Antique Dolls; Cupid Prints; Early 1900's Doll Bed; 1920's Antique High Chair; "For Fire Red Comet" Grenades w/Original Case; 4-Vintage Children's Blocks; Wooden Thread Spools; Several Picture Frames; Vintage Electric Commercial Iron; Advertising Yardsticks; Oliver 550 Tractor Manual; New Idea #17 Manure Spreader Manual; Domestic Sewing Machine w/Original Case; Dunbar Advertising Items; Vintage Egg Crate; Wooden Pully; Vintage Iron Brackets; Vintage Roller Sakates & Ice Skates; White Painted Medicine Cabinet; Vintage Cast Iron School Bell w/Clapper & Yoke.

Adam Central & Berne Retrospect's; American Farm Books; Assorted Vintage Books; Zane Grey Vintage Books; Laura Lee Hope "The Bobbsey Twins at Indian Hollow; Lela Horn Richards "Blue Bonnet Debutante Vintage Books; Vintage Books.

Set of 12 "Fostoria" Wedding Ring Pattern w/Silver Trim Stemmed Wines; Vintage Pyrex Bake Dishes; Amber Covered Cheese Dish; Shirley Temple Creamer & Sugar.

1847 William Rogers Silverplate Service for 12 Flatware w/Original Case (Missing 1-Knife).

---
Household
Vizio 21" Flat Screen TV; Smith Corona Enterprise 17 Typewriter w/Case; Elna Sewing Machine w/Metal Case; Assorted Everyday Household Items.
---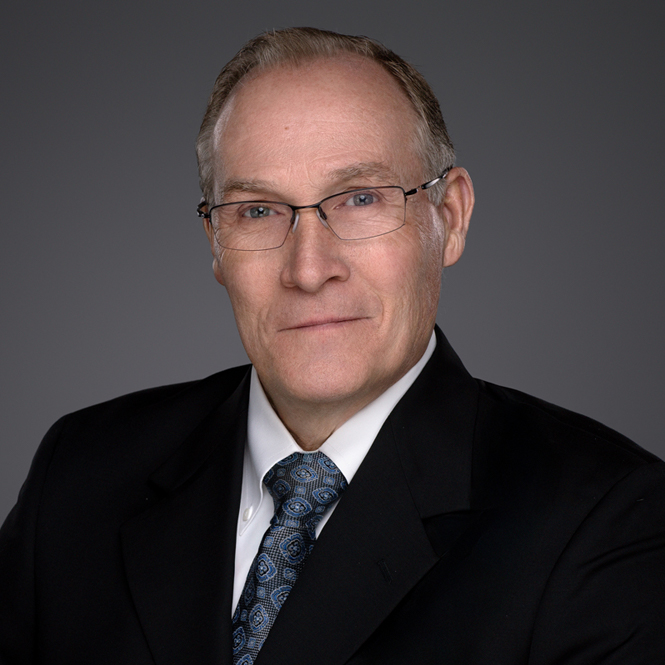 AUCTIONEER'S NOTE:
Thank you for taking the time to view this auction. To stay up to date on this auction, send me a message using the form below, or sign up for our auction updates to be notified about upcoming auctions.

We hope to see you at the sale!

Auction Listings provided by AuctionZip.com. Although the information published herein is from sources deemed reliable, AuctionZip.com expressly disclaims any liability for errors, omissions or changes regarding any information provided for this auction. Potential buyers are urged to verify auction date, time, and content directly through the auctioneer's website or by contacting the auctioneer directly. The terms and conditions of the auction may or may not be published in this listing. ALL TERMS AND CONDITIONS AND OTHER ANNOUNCEMENTS MADE THE DAY OF THE AUCTION ARE BINDING AND TAKE PRECEDENCE OVER ANY INFORMATION FOUND HEREIN.