Auction Information
Online Real Estate Auction, Vicksburg, MS
Thu Dec 07, 2023 - 12:00PM
56 & 108 Dabney Drive, Vicksburg, MS Click to Map
Taylor Auction & Realty, Inc.
E-mail Auctioneer
Auctioneer's Web Site
Auctioneer ID#: 4316
Phone: 6622262080
License: Ms. 176
ONLINE REAL ESTATE AUCTION
This property consists of 2 residences on approximately 6 acres with several outbuildings. Zoned R-1 Property Selling AS IS!
Date: To Be Determined
for The Estate of Lucius B. Dabney, Jr.
56 and 108 Dabney Drive, Vicksburg, MS
About Lucius B. Dabney, Jr.
Address: 56 Dabney Drive, Vicksburg, MS 39180 -Parcel # 1101-04-1330-002700
1930's two-story home, approximately 2839 sq. ft, 9 rooms, 4 bedrooms, 1 bathroom Selling AS IS! The property has been unoccupied for several years! Home needs TLC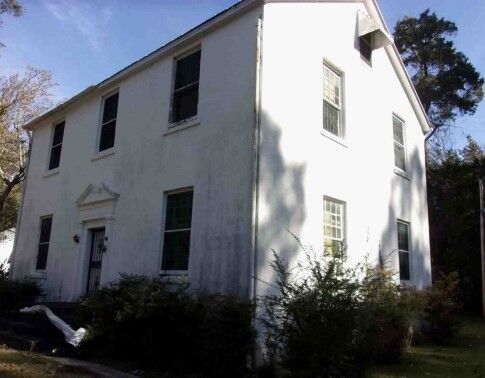 Address: 108 Dabney Drive, Vicksburg, MS 39180 -Parcel # 1101 04 1330 002900
1960's one story with upper-level home, approximately 2,936 sq. ft, 8 rooms, 4 bedrooms, 2 baths, central heat and air, 2 car carport, pool, Fireplace, patio/deck, fence, porch, SELLING AS IS, Home needs TLC
Terms: 10% Buyer's Premium. Please review the complete terms and documents noted above.
The information above is obtained from the seller & third-party sources & is assumed to be reliable but has not been independently verified.
INSPECTION BY APPOINTMENT ONLY AND ON CERTAIN DATES!
Broker Participation welcome. Brokers, please call for more information.
Call 662.226.2080
Auction Listings provided by AuctionZip.com. Although the information published herein is from sources deemed reliable, AuctionZip.com expressly disclaims any liability for errors, omissions or changes regarding any information provided for this auction. Potential buyers are urged to verify auction date, time, and content directly through the auctioneer's website or by contacting the auctioneer directly. The terms and conditions of the auction may or may not be published in this listing. ALL TERMS AND CONDITIONS AND OTHER ANNOUNCEMENTS MADE THE DAY OF THE AUCTION ARE BINDING AND TAKE PRECEDENCE OVER ANY INFORMATION FOUND HEREIN.