Auction Information
2 Day Country Primitive Country Auction Day 2
Sat Jul 16, 2022 - 09:30AM
1501 West Fayette Ave, Effingham Event Center, Effingham, IL Click to Map
Smittys Auction Service
E-mail Auctioneer
Auctioneer's Web Site
Great 2 Day Country Primitive
& Country Auction
Sat, July 16th @ 9:30 AM
Day 2
Keith & Marti Burton, Auction # 3
Held at the Effingham Event Center
1501 West Fayette Ave. Effingham, IL 62401
Directions: Approx. 90 miles East of St. Louis, MO. on Interstate 70, take exit 159, go East 1/4 mile to Event Center.
Or approx 110 milesWest of Indianapolis, IN on Interstate 70. Take exit 160 go south to Fayette Ave. to Event Center. Or scan QR Code at bottom of page.

View more pictures at smittysauctions.com

150+ Pcs Furniture
(Original , Painted, Antique, Primitive, Country Store)
1700's Cherry Chest ♦ 3 Tier Crock Shelf w/Moon Cut Ends ♦ 4 Tier Painted Bakers Cabinet Base w/Zinc Top & Cutting Board ♦ Solid Brass Bed ♦ Country Turned Leg Green Painted Table w/Drawer ♦ Old Plantation Home Painted Drop Leaf Table ♦ Early Wicker Plant Stands ♦ Early Treadle Sewing Machine ♦ Oak 3 Drawer Counter Top Cabinet ♦ Oak Lamp Table ♦ 3' Bucket Bench ♦ Set of 6 1930's Dining Room Table Chairs ♦ Painted Step Stool ♦ Powder Coated Wrought Iron & Brass Bed (Nice) ♦ WOW! Small Mustard Painted Bakers Cabinet, Frosted Glass Doors (Missing One), Spice Drawers, Noodle Board, Sliding Top, Cutting Board & Brass Tag "Boone" ♦ Twisted Leg Drop Front Ladies Secretary w/Green Paint ♦ Country Store 36" Oak Counter Top Display Case ♦ White Painted Old Style Plant Stand ♦ Slant Top Painted Meal Bin ♦ Early High Quality 2 Pc Wicker Furniture, Sofa & Chair ♦ Turned Leg Green Painted Country Table ♦ Tapered Leg Work Table ♦ Punch Tin Pie Safe w/o Doors ♦ 1930's Low Boy Dresser w/Mirror ♦ Serpentine Front 4 Drawer Dresser w/Mirror ♦ Early 1800's Cherry 4 Drawer Chest ♦ Early 3 Drawer Walnut Chest ♦ Oak Stand ♦ Glass/Claw Footed Parlor Table ♦ Painted Lift Top Desk ♦ Wash Stand ♦ Walnut Country Drop Leaf Gate Leg Table ♦ 1800's Walnut Step Back Cupboard ♦ Folk Art Foot Stool ♦ Early Empire 4 Drawer Dresser ♦ Oak 2 Drawer Lowboy ♦ Early Country Department Store 4 Drawer Display Chest -James L. Libby & Co.- Fine Shirts & More (Needs Repaired, Great Piece) ♦ 5 Drawer Oak High Boy ♦ WOW! Country Store Counter Top Savers Extracts Display Cabinet w/Etched Glass Stoy, IL ♦ Oak Globe Country Store Receipt 4 Drawer Cabinet ♦ Globe Werniche 2 Drawer File Cabinet ♦ 1800's Rope Bed ♦ Powder Coated Brass & Wrought Iron Beds ♦ Stick Art Plant Stand ♦ Cob Box ♦ Country Store Oak Counter Top Display Cabinet ♦ Vtg Wall Hanging Cupboard ♦ Oak 3 Drawer Chest ♦ 4 Drawer Wooden Filing Cabinet ♦ Hickory Stick Art Stand ♦ Pair Metal Child's Lawn Chairs w/Red Paint ♦ Early Painted Meat Chest ♦ Martha Washington Wash Stand ♦ Early Child's Trunk ♦ Several Country Store Counter Top Show Cases ♦ Oak Parlor Table ♦ One Drawer Work Stand ♦ 5 Drawer Oak Highboy w/Original Hardware ♦ Nickel Plated Excelsior Showcase Works, Quincy IL Counter Top Showcase ♦ Early 1800's Oak High Boy w/Crown ♦ Primitive Pedestal Lamp Stand ♦ 2 Drawer Barber Shop Wall Cabinet ♦ Country Bent Wood Chairs (6) ♦ Old Country School House Desk ♦ Window Bench w/Drawer & Old Red Paint ♦ 1800's Crock Cupboard ♦ Old Green Painted Tool Chest ♦ Blanket Chest ♦ 10+ Early Trunks ♦ So Much More..Got more trailers to load.
Antiques, Primitives, Country Store Advertising, Art
Primitive Stools ♦ Vtg Coat Racks ♦ Vtg Tapestry ♦ RX Lilly Country Store Clock ♦ Leather Doctors Bags ♦ H.E. Serlalori Painting ♦ Cast Iron Horse Head ♦ 30+ 1940's Mars Martinsville ILL Old Move Theater Posters, Cardboard ♦ Mellow Stirling Advertising Clock ♦ LA Premium Pilsher Beer Lighted Sign ♦ Tin Drink Squirt Menu Boards ♦ Hammered Tin Serving Tray ♦ Ink Printer Tray Full of Old Wood Ink Blocks ♦ Tinware Lunch Pails ♦ Old Blue Painted Totes ♦ Wood Advertising Boxes ♦ Vtg Bird Cages ♦ Old Wood Berry Totes ♦ Cast iron Wood Cook Stove Tea Pot ♦ Vtg Slide Top Wood Boxes ♦ Vtg Victorian Pictures ♦ Violin Seeder w/Great Stenciling ♦ Wooden Jewelry Chest w/Scottie Dog ♦ Heath Pop Bottle, Robinson, IL ♦ Candle Molds ♦ Stone Jars ♦ Vtg Games ♦ Vtg Doctor Electreact, Peoria, IL ♦ Primitive Wood Line Toy ♦ Wood Egg Crates ♦ Wood Handle Golf Clubs ♦ Berma Shave Jars ♦ Country Store Glass Candy Jars (Stoy, IL) ♦ Vtg Trunks ♦ Stone Sea Shell Spitoon ♦ Tranquil Doll ♦ Blue Swirl Granite ♦ Spear Head Tobacco Cutter ♦ Wall hanging Candle Holder w/Match Safe ♦ Warners Dibates Cure Advertising Box ♦ Victorian Stain Glass Window ♦ Brass Candle Holders ♦ Brass Teachers Bell ♦ 1903 Modern Woodsmen of America ♦ Corked Advertising Picture ♦ 1899 Fellows Record Picture ♦ Elopement Vtg Picture ♦ Vtg Fruit Pictures ♦ Old Country Home Pictures ♦ Vtg Carrom Game Boards ♦ Noodle Board ♦ Wood Cutting Boards ♦ WOW! Vtg Square Ceiling Tile w/Pontiac Indian Glass Logo in Center (Glass is cracked) ♦ Old Kitchenware ♦ Vintage Baseball Gloves ♦ Slant ToJos Strong US Navy Coffee Bin ♦ Rug Beaters ♦ Country Store Bread Cabinet w/Chippy White Paint ♦ Vtg Hand Made Rugs ♦ Art Deco Mirror ♦ Pantry Container ♦ Lg Paper Mache Bowl ♦ Wood Bowl ♦ Old House Doors ♦ Wood Boat Oars ♦ Vtg Child's Wagon ♦ Childs Coaster Wagon ♦ Standard Oil Can ♦ Wooden Wall Mount Shelves ♦ Spice Tins ♦ Wall Hanging Tin Match Safe ♦ Tramp Art Whiskey Decanter & Cups ♦ Country Store Advertising Tins ♦ Wooden Dashers ♦ Miller & Parrott Biscuit Covers ♦ Tiger Tobacco Tin ♦ Retro Cleaner Polish Bucket ♦ Coffee Jar ♦ Farmers Pride Aprons ♦ Baker Cabinet Jars ♦ Vtg Fly Rods (Steel & Bamboo) ♦ Dome Top Tin Trunk ♦ Wooden Crystal Coffee Box ♦ Cast Iron Dinner Bell ♦ Dr R.L. Davidson Dental Office Sign ♦ Painted Wood Shutters ♦ Wooden Fishing Rod w/Open Reel w/Leather Stopper 4' Concrete Hitching Post ♦ Laundry Stove ♦ Slant Top Mill Bin ♦ Lg Glass Water Jug ♦ Several Country Store Counter Top Scales - Porcelain & Brass ♦ Cradle Washing Machine w/Stenciling ♦ Old Sled ♦ Stick & Ball Trim ♦ Cast Iron Bird Dog Door Stop ♦ Vtg Gathering Baskets ♦ Bennington Stone Bed Pan ♦ Sheep Brains Tins ♦ Metal Spice Tins ♦ American Merchants Shipping Box ♦ Texaco Tin ♦ 6-4' Country Store Corner Ceiling Trim ♦ Much Much More. Loading another 16' box trailer load!
Auctioneer Note:Coming Soon
Lunch Stand
Inside Facility, w/restrooms
Sit Down Auction
No Buyers Premium!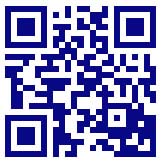 Scan to navigate to sale

MARTY SMITH—JEWETT, IL
217-849-3004
217-259-8219
LICENSE # 441.000844
Visit us on the web at
http://smittysauctions.com
---
Not Responsible For Accidents Or Theft—Announcements Day Of Sale Take Precedence Over Written Material
Auction Listings provided by AuctionZip.com. Although the information published herein is from sources deemed reliable, AuctionZip.com expressly disclaims any liability for errors, omissions or changes regarding any information provided for this auction. Potential buyers are urged to verify auction date, time, and content directly through the auctioneer's website or by contacting the auctioneer directly. The terms and conditions of the auction may or may not be published in this listing. ALL TERMS AND CONDITIONS AND OTHER ANNOUNCEMENTS MADE THE DAY OF THE AUCTION ARE BINDING AND TAKE PRECEDENCE OVER ANY INFORMATION FOUND HEREIN.