Auction Information
Great 2 Day Country Primitive & Country Auction
Fri Jul 15, 2022 - 03:30PM
1501 West Fayette Ave, Effingham Event Center, Effingham, IL Click to Map
Smittys Auction Service
E-mail Auctioneer
Auctioneer's Web Site
Great 2 Day Country Primitive
& Country Auction
Friday, July 15th @ 3:30 AM
Day 1
Mulit-Consignors
Held at the Effingham Event Center
1501 West Fayette Ave. Effingham, IL 62401
Directions: Approx. 90 miles East of St. Louis, MO. on Interstate 70, take exit 159, go East 1/4 mile to Event Center.
Or approx 110 milesWest of Indianapolis, IN on Interstate 70. Take exit 160 go south to Fayette Ave. to Event Center. Or scan QR Code at bottom of page.


Visit smittysauctions .com for more pictures
Antiques, Primitives, Country Store, Double Fly Wheel Coffee Grinder Collection, Advertising, Furniture,
Butter Churns, Tobacco Adv., 94 Pcs Franciscan Apple Dishes, Much More
Starr Tobacco Cutter ♦ JC Perry Tobacco Cutter ♦ Back-Rack Display Case ♦ Several Tobacco Adv Tins (White Ash Cigar, HoCuts, Red Dot Cigar, Camel, Petterson Seal Cut, Amphora, George Washington Cut, Granger Pipe, Hickory Pipe, Many More) ♦ Joe Camel Tin Sign ♦ Vtg Candy Boxes ♦ Child's Chalk Board ♦ Child's Roll Top Desk w/Chair ♦ White Painted Child's Rocker ♦ Vtg Dolls ♦ Vtg Doll Cradle ♦ Vtg Porcelain Pitchers ♦ Early Gold Picture Frame ♦ Harness Makers Repair Bench ♦ Dbl Wash Tub Stand w/Ringer ♦ Galv Tubs ♦ Wheeling Galv Garbage Can w/Handle ♦ Pair Steel Wheels ♦ Cool! Small Ornate Country Candy-Soda Fountain Store Cash Register ♦ Vtg Drying Racks ♦ Florentine Hollywood Regency Italian Gold Gilt Nested Stacking Tables ♦ Old Galvanized Sprinkling Cans ♦ Apple Butter Paddles ♦ Cool! Knoll Tulip Studio Arm Chair, Designed by Eero Saarinen ♦ Vtg Art Deco Empire Lamp ♦ Early 1900's Metal Baby Stroller ♦ Cast Iron Ornate Windmill Hand Pump ♦ Old Woven Gathering Baskets ♦ Vtg Wire Egg Baskets ♦ Wood Bowl Stand ♦ Pitcher Pump Plant Stand ♦ Wood Sugar Bucket ♦ 1906 Illinois Railroad Map ♦ Oak Tavern Table ♦ 6 Drawer Red Painted Hanging Spice Cabinet ♦ Wood Cranberry Scoop ♦ Toy Wooden Dry Sink ♦ Green Painted Wood Box w/Handle ♦ Wood Salt Hanging Box ♦ 4- Sugar Devils or Fruit Augers ♦ Fly Screen Food Cover w/Old Red Paint ♦ Old Bread Boards ♦ Black Painted Bench ♦ Primitive 11" Wood Grain Measure ♦ 6" Blue & White Stone Pitcher ♦ Ohio Art Water Can ♦ 6 Vtg Candle Molds ♦ Wood Mortar & Pedestal ♦ Small Wood Hanging Bucket ♦ Campbell Coffee Tins ♦ 34" Oak Belding SIlk Cabinet ♦ Tobacco Plug Cutters ( Warner & Co Fire Brothers) ♦ Metal Hand Crank Butter Churn ♦ Cutting Boards ♦ Country Store Hat Display Stands w/Hats ♦ Swift Clean Adv Container, (Marshall Ill) ♦ Sunshine Coffee Tin ♦ 12" Metal Hole Borer ♦ 1859 Tobacco Shreader ♦ 8" Toy Wood Butter Churn ♦ Small Oak Table ♦ 1930's Era Cash Register ♦ Wood Measurers ♦ Country Store Smoking Pipe Hanging Cabinet w/Pipes ♦ Anderson Pretzel Tin ♦ Wish Bone Coffee Tin ♦ Orange Marbel Wood Crate ♦ Edwards Wood Sugar Barrel ♦ Country Store Counter Top Scale ♦ Primitive Wood Wash Boards ♦ Wood Buckets ♦ Wood Rolling Pins ♦ Wood Primitive Yarn Winder ♦ Child's Wash Board & Tub ♦ Wood Butter Molds ♦ 9 Drawer Wood Spice Box w/Porcelain Knobs ♦ Box Child's Aluminum Dishes ♦ Adv Wood Boxes ♦ 11" Green Wood Firkin ♦ Sugar Bucket w/Old Red Paint ♦ Model T Tire Changer ♦ Vtg Wrenches ♦ Vtg Typewriter ♦ Vtg Meat Cleavers ♦ 94+ Pcs Franciscan Apple Dishes ♦ Fostoria Glasses ♦ Oak Cabinet Base ♦ Much More- Got another Load to Pick up.
1) Pre Civil War Adams Coffee Mill
2) #5 Enterprise Dbl Flywheel Coffee Mill
3) #12 Swift Dbl Flywheel Coffee Mill
4) # 13 Swift Dble Fly Wheel Coffee Mill
5) #14 Swift Dbl Fly Wheel Coffee Mill
6) #15 Swift Dbl Flywheel Coffee Mill
7) #9 Enterprise Dbl Flywheel Coffee Mill
8) #12 Enterprise Dbl Flywheel Coffee Mill - From Hylands Grocery Store, Windsor, Ill
9) Wooden Roller Mill
10) 52" Red Royal Electric Coffee Mill
11) Universal Iron Clamp-On Coffee Mill
12) 1845 Swift Wall Iron Coffee Mill
13) 25" Enterprise Coffee Grinder Flywheel
Auctioneer Note: Coming soon
Lunch Stand
Inside Facility, w/restrooms
Sit Down Auction
No Buyers Premium!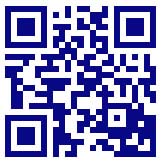 Scan to navigate to sale

MARTY SMITH—JEWETT, IL
217-849-3004
217-259-8219
LICENSE # 441.000844
Visit us on the web at
http://smittysauctions.com
---
Not Responsible For Accidents Or Theft—Announcements Day Of Sale Take Precedence Over Written Material
Auction Listings provided by AuctionZip.com. Although the information published herein is from sources deemed reliable, AuctionZip.com expressly disclaims any liability for errors, omissions or changes regarding any information provided for this auction. Potential buyers are urged to verify auction date, time, and content directly through the auctioneer's website or by contacting the auctioneer directly. The terms and conditions of the auction may or may not be published in this listing. ALL TERMS AND CONDITIONS AND OTHER ANNOUNCEMENTS MADE THE DAY OF THE AUCTION ARE BINDING AND TAKE PRECEDENCE OVER ANY INFORMATION FOUND HEREIN.